Traditional Room: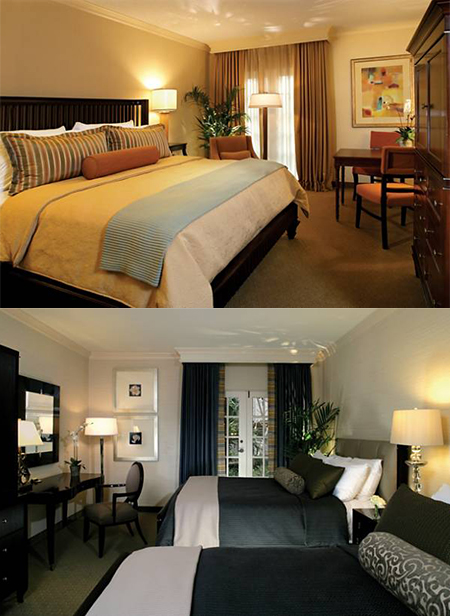 The Traditional room is located on the exterior of the hotel. The view will look outside of the hotel.
Atrium Room: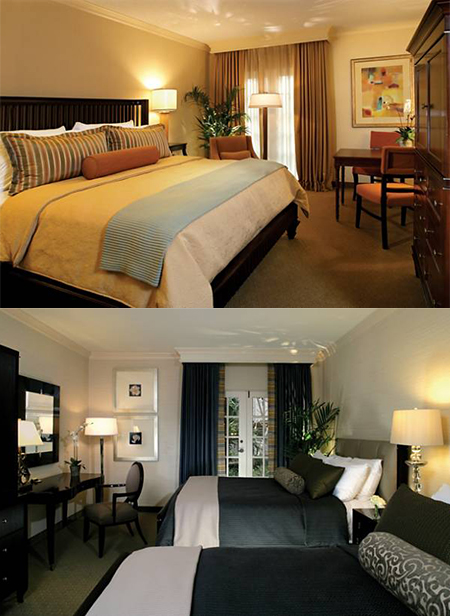 The Premium room is the same in square footage and has the same amenities as the Traditional room, but it comes with a view of the interior gardens of the hotel. Some NOT all come with a small balcony. 
Junior Suite:
Some Junior suites come with couches, but it is not guaranteed. Few Junior suites come with a balcony. They could be located on the interior or exterior of the hotel. The suite does come with a larger room with a sitting area.
Executive Room: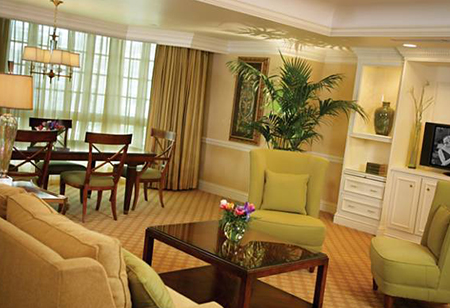 The Executive room includes spacious parlor area. The room comes with its own kitchen area, sitting area, fold out couch and dining room table that seats 4 people.
Deluxe Room: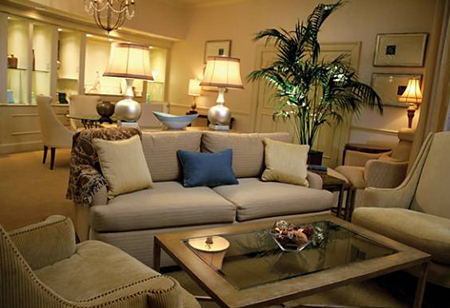 The Deluxe has the same amenities as the Executive room; it is simply larger in size and seats 6-8 people at the dining room table.